serving   roseville,  rocklin,  granite bay

located at        212  estates drive        roseville, california



" To become a star , you must follow your own path, shine your own light and never be afraid of the darkness. . . . for that is where stars shine the brightest !"     ---- unknown ----

       Always known as " the best place in Roseville to buy flowers" , our charming location on Estates Drive was built by the original owner as The Blossom Shop in the 1960's and became Judy's Blossom Shop in the 80's. It  has housed floral related  businesses here ever since. Today we are one of the only, if not the only, free standing independently owned businesses  left in Roseville.

From Judy's Blossom Shop we founded our wholesale floral company, Europa,

through  which we shipped our floral products nationwide to over 2000 retail  and floral shops. Our designs were featured in Gift Marts and showrooms in Chicago, Dallas, Atlanta, Seattle and San Francisco and our clientele base included  The Normandy Inn - Carmel. Southfork Ranch - Dallas, Wiegman's Grocery Stores - New York, Navy Exchange - Chicago , Rich's Kahala - Honolulu and many others.

About 8 years ago we reopened as Fleurs du Jour, a floral design company that

deals exclusively in wedding and special events. Every year  we participate in about   75 weddings and events in the Roseville - Sacramento area . . . . but the location, location, location saying rings true.  People would come to our front door, side door and back doors looking for flower deliveries, bouquets, corsages, which we were not available to do.  In the Spring of 2013 we decided to officially reopen Judy's Blossom Shop as a full service florist offering deliveries, pick ups and FTD Worldwide flower deliver service.

Our business philosophy is simple!  The Golden Rule. Treat people like you want to be treated. For us that means, quality flowers, creative designs & gifts, excellent service and foremost  value for your dollar. It means providing floral products of superior quality that our customers are proud to give and receive.

Our flowers are the best! Frequent shipments throughout the week keeps our

cooler stocked with the freshest varieties available. The years in the wholesale trade gave us the opportunity to meet and work with many floral growers and distributors around the world and we continue to depend on them to supply our demands and needs.





NAME                                                                      PHONE

                          E-MAIL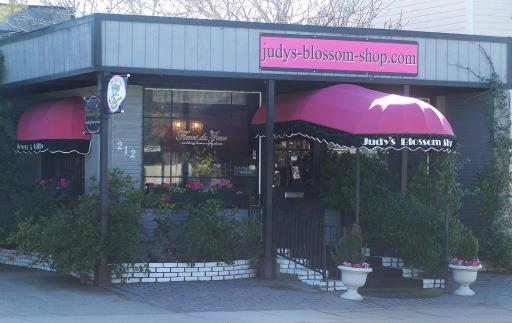 Let us know how we can help you today. We'll respond asap. Thank you !